Melmo Hair perfume Natural Organic 100 ml
Regular price

$0.00

Sale price

$17.29
Perfume capilar Natural Organic 100 ml para Cabello con Olor duradero, Y rica Fragancia de Perfume.
Acerca de este artículo

AROMA LIGERO Y REFRESCANTE: Es un Perfume para el cabello con una aroma ligero y refrescante. Este spray es un complemento perfecto para tu rutina de cuidado diario.
FRAGANCIA IDEAL Y CABELLO BRILLANTE: la fragancia para el cabello MELMO presenta ingredientes simples que contienen alcano, vitamina E, fragancia y otras sustancias naturales. Estos ingredientes orgánicos naturales permiten que nuestro spray de perfume para el cabello produzca una fragancia ideal y un efecto brillante en el cabello. También contiene aceite de Marruecos, vitamina E y otros aceites esenciales para mantener tu cabello hidratado.
ACEITES ESENCIALES Y MEZCLA DE VITAMINA-E: nuestro spray de perfume de coco para el cabello es una mezcla de aceites esenciales y vitamina E, como aceite marroquí, aceite de semilla de sésamo, aceite de col rizada, aceite de semilla de pasiflora, aceite de salvado de arroz, aceite de fruta Emblica Officinalis (Amla) y vitamina E, 100% vegano y libre de crueldad con un olor duradero y una rica fragancia de perfume.
ADECUADO PARA MUJERES: este spray para el cabello con perfume para mujeres es adecuado para todo tipo de cabello. Solo rocíalo directamente sobre el cabello y siente su rico aroma. Aplique nuestro spray de brillo para el cabello con perfume en cualquier momento para sentir un rico aroma y mejorar el brillo y la manejabilidad. El spray de perfume para el cabello es muy utilizado para salidas profesionales y casuales.
100% GARANTIZADO: ofrecemos este increíble spray de perfume para el cabello para su conveniencia. Te ayudará a recuperar la confianza en tu cabello debido a su alta eficacia. Obtiene lo que se le promete porque su satisfacción es nuestro objetivo. ¡Consiguelo ahora!
Beneficios

El perfume para el cabello Melmo. No solo mantiene el cabello perfumado, sino que también contiene aceite de Marruecos, vitamina E y varios aceites esenciales derivados de plantas, como el hibisco, para hidratarlo.
Ingredients

Water (aqua), Cconut Alkane, Squalane, Zingiber Officinale (Ginger) Root Extract, Glycerin, Moroccan Oil, Sesame Seed Oil, Hibiscus Flower Extract, Kale Oil, Passionflower Seed Oil, Rice Bran Oil, Emblica Officinalis (Amla) Fruit Oil, Neem Leaf Extract, Eclipta Root Extract, Rosemary (Rosemary) Leaf Extratc, Vitamin E, Panthenol, Caprylic/Capric Acid Triglycerides, Cocamidopro-pyl Betaine, Fragance, Lactic Acid, Sodium Chloride, Gluconolactone, Citric Acid.
Como usarlo.

Rocíe directamente sobre el cabello, de medio a puntas y siente su rico aroma.

Precautions: Avoid eyes and discontinue use if you notice any irritation.
Informacion de envio.

- ENVIO GRATIS....

No EU import duties.
- Ships within 1-2 business days.
- Ships in our fully recyclable and biodegradable signature boxes.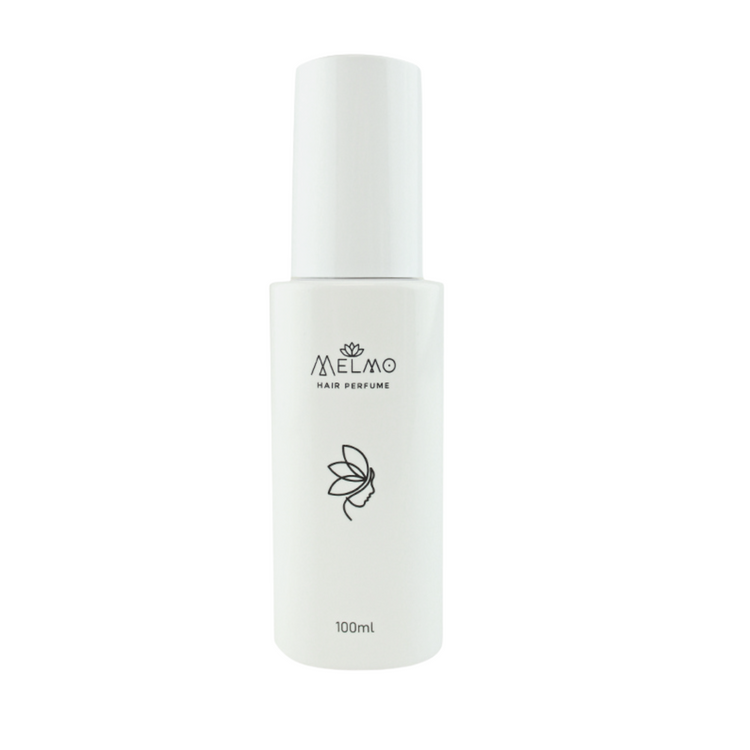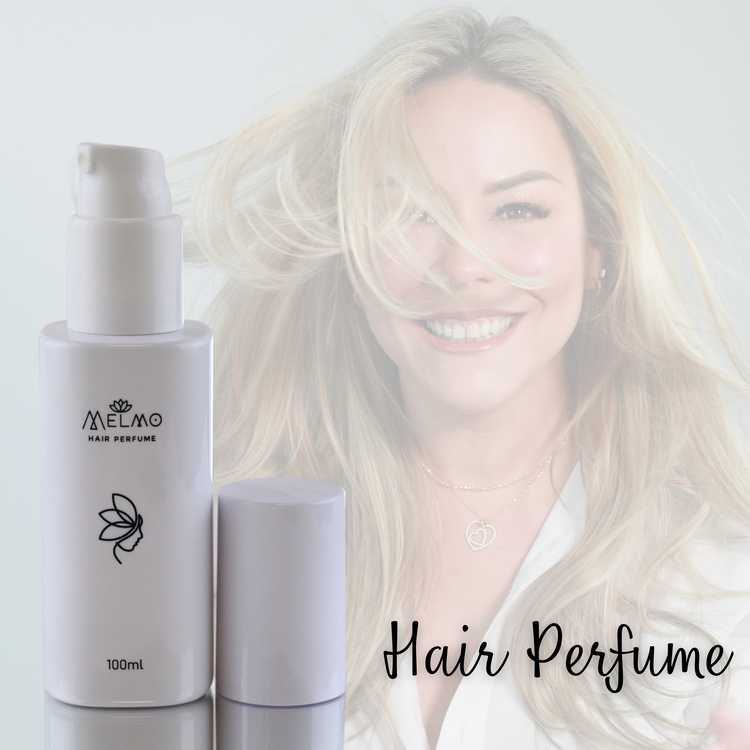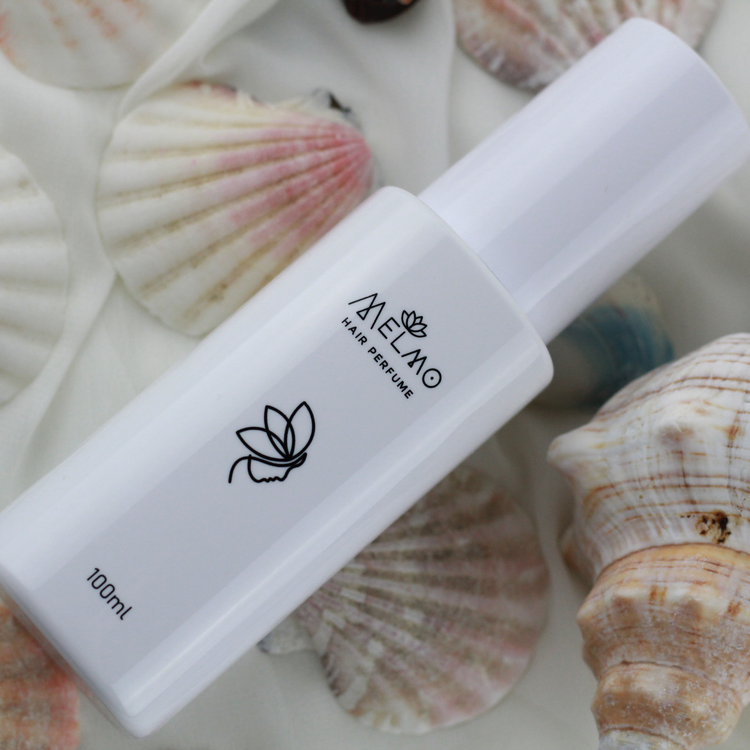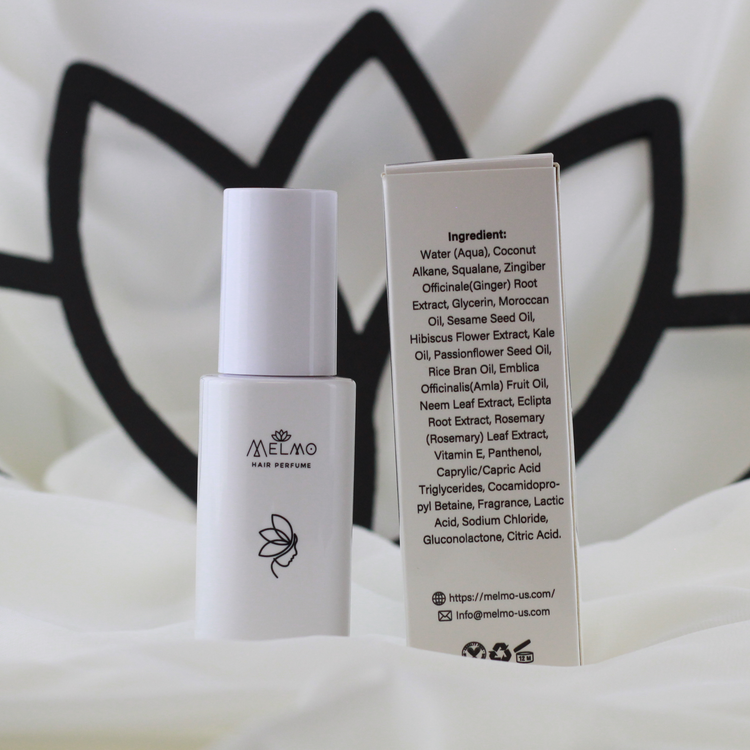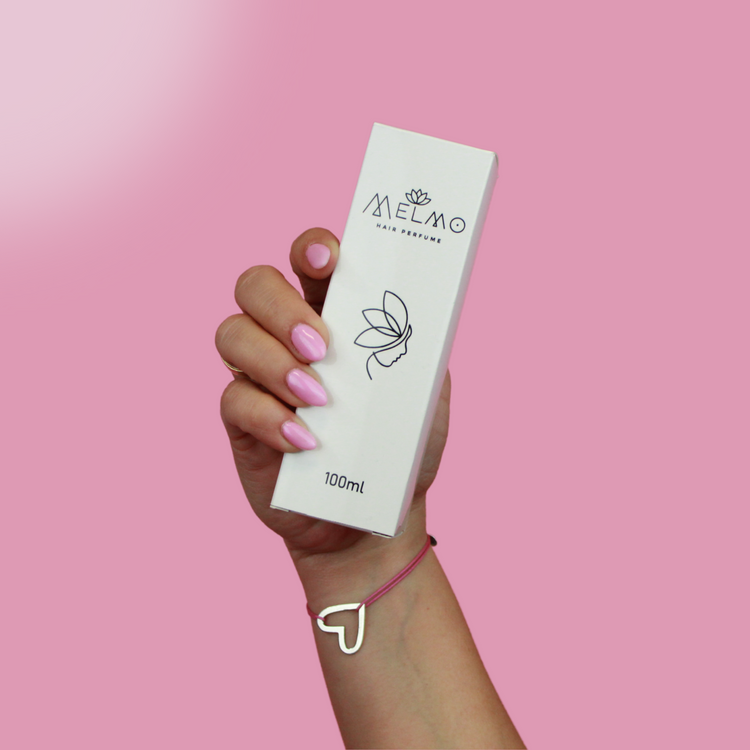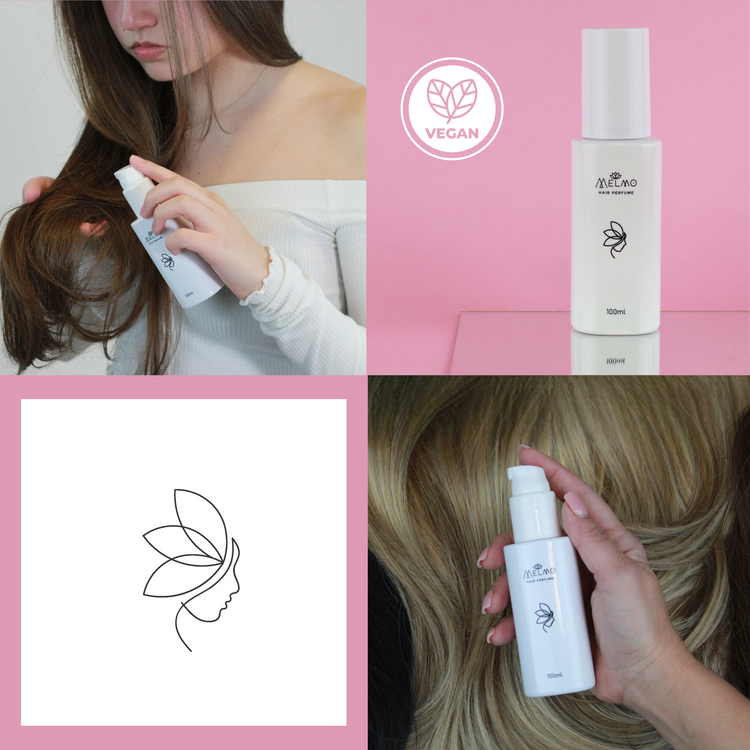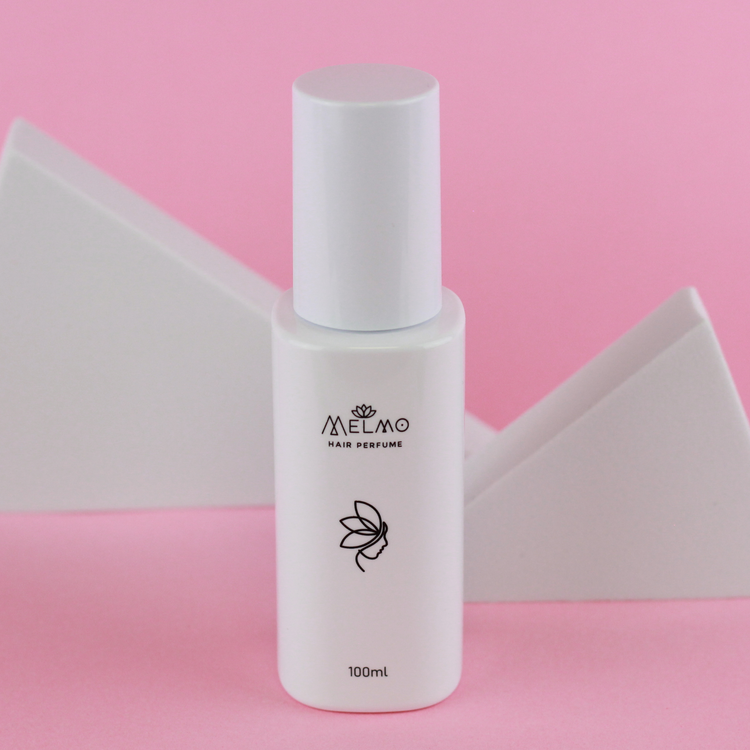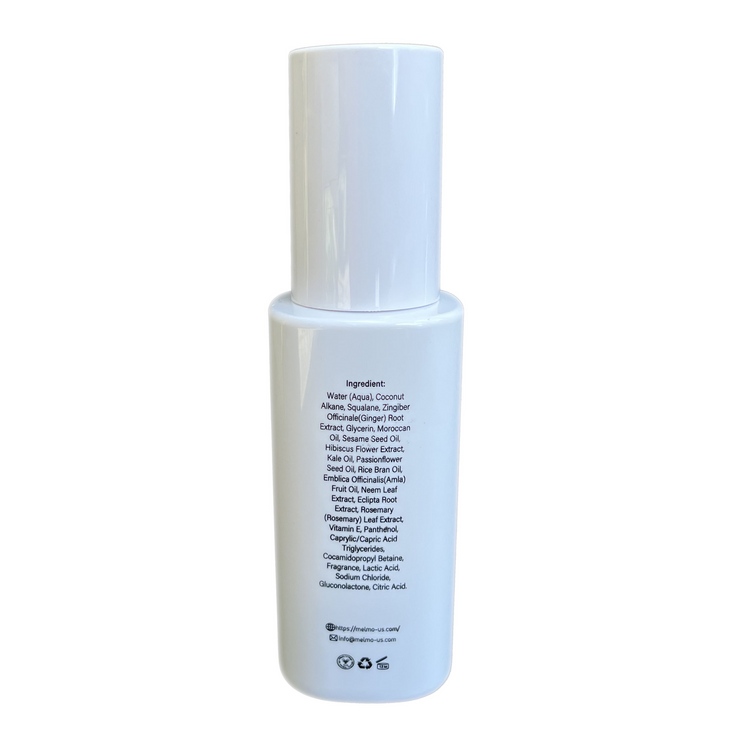 Perfume para el cabello 🤩
Excelente producto 100% recomendado deja un aroma delicioso en mi cabello y lo mejor es 100% vegano 🤩.
Excelente perfume.
Lo probé y su olor es duradero. Gracias ☺️
Estamos orgullosos de garantizar los más altos niveles de seguridad, eficacia y estética.
Testimonials



 Long Lasting Fragrance、Soft and Shiny Hair

Author's name
Its scent is long-lasting and I always carry it with me.

Author's name